Various hues of gold and red decorate the trees, giving way to bold and beautiful fall patterns. This season's fall eyewear fashion trends at Oakland Optometry in Rochester Hills are just as bold.
From bold frames to rimless, you'll see staple pieces in eyewear year round.  Take a peak at our top four favorite fall eyewear styles that we carry at Oakland Optometry in Rochester Hills.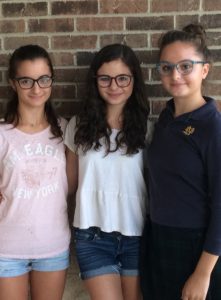 Lui-Jo eyewear considered synonymous with modern Italian style, is the definition of glamour.  The Lui-Jo eyewear collection provides a variety of different looks that reflect the natural beauty of the everyday woman.   Although each frame and each look are different, they co-exist harmoniously within the fall collection  The Lui-Jo fall eyewear features bold styles, fall and fashionable colors and trendy shapes on point for this fall season.  Although bold, Lui-Jo is still refined as many frames offer embellishments on the sides lending to a more feminine and glamorous look.
The Jimmy Choo fall eyewear collection at Oakland Optometry is the definition of luxury and femininity.  From classic to luxury, you are sure to make a statement in any Jimmy Choo frame.  Designed with shimmering and sophisticated details, you won't be missed wearing Jimmy Choo eyewear.  Colors, patterns, sparkles, gold shimmer and silver shine decorate this season's Jimmy Choo fall eyewear collection.  For the best compliments, give a pair of these frames a try.  You might want a second pair!
Square frames, rounded frames or slightly pointed frames are also popular this fall season.  The thickness of the frame is pure preference, as some do prefer a thin or rimless frame.  These type of frames come in a variety of our designer collections at Oakland Optometry.
The Cole Haan collections speaks for itself as it's considered a collision of tradition and modernity.  The fall eyewear collection comes in a variety of bold, stylish frames to fit the trendiest trendsetter.  Whether you are looking for prescription eyewear or sun styles, we have a wide variety of frames to suit your fall fashion needs.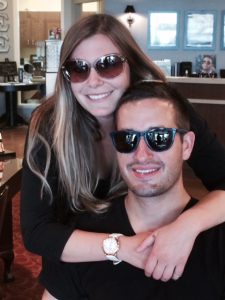 Lastly, Maui Jim sunwear is both sporty and popular in both men and women styles.  The classic aviator style continues its popularity with many color options.  They are a great sun glass for any season.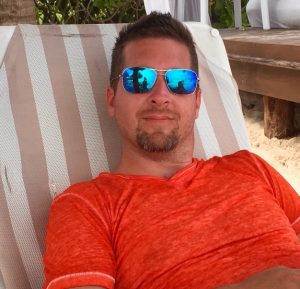 Whether you are looking for fall eyewear with gold and crystal, a bold pattern or pink frame, or a sporty aviator frame, Oakland Optometry in Rochester Hills can help you find it. Sport the trendiest fall eyewear this season with these and other designer collections at Oakland Optometry in Rochester Hills, Michigan.
Call Dr. Mark Roy of Oakland Optometry at 248.373.6500 to see the latest trends in fall eyewear.