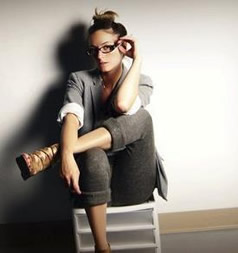 Rochester Hills Eye Doctor, Dr. Roy of Oakland Optometry provides one of the most thorough and technically advanced eye exams in Rochester Hills. He is known for his expertise in managing each of his patients' (and their families) eye health needs and vision concerns, and has mastered fitting contact lenses ensuring patients have a positive lens-wearing experience. Additionally, Dr. Roy has a special interest in managing children's vision since many children have undetected vision problems that can interfere with the ability to read and learn.
Dr. Roy, along with the Oakland Optometry team, offers the best eye care solutions. The eye exam consists of time spent updating your vision and medical history, refracting your eyes which helps determine any changes in your vision, and then using a digital retinal camera to photograph the back of your eye which can verify your overall eye health and detect certain eye problems before they become major concerns.
Once your eye exam is complete, you'll work with the optical team in selecting new eyewear and most importantly, discuss lens options for the ultimate pair of glasses. We have a great selection of unique and classic frames from various eyewear collections that complement all lifestyle needs. We have a fashion-forward children's eyewear collection too.
If you're looking for the best eye exam in Rochester Hills, solutions to contact lens options, eyewear, sun wear and sports-centered frames, Oakland Optometry is your vision care experts.