Eye Exams Lake Orion Optometrist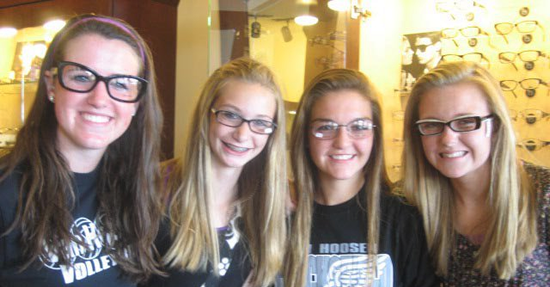 If you are in need of an eye exam in the Lake Orion area, Optometrist Dr. Mark Roy of Oakland Optometry provides thorough and advanced eye care services.  At Oakland Optometry, we use the latest technology.
We refract your eyes in order to identify any changes or concerns with your vision. Next, we use a retinal camera that will take digital pictures of the back of your eye. This is done not only to provide a complete evaluation of your eye health, but to find any potential eye concerns and prevent them from getting worse.
After your eye exam is finished, our advanced optical team will help you select your new eye wear, as well as provide a consultation on your new lenses. Finding your new eye glasses has never been easier. We have a wide variety of eye wear, ranging from trendy to traditional that will complement all styles and personalities. Be sure to check out our fashion-forward children's eye wear collection too.
What other Eye Care Services do we Provide?
In addition to providing eye exams to patients in the Lake Orion area, Dr. Roy has special expertise in fitting contact lenses to provide patients with the most comfortable experience possible. Dr. Roy also specializes in children's eye health and identifying vision problems that could interfere with their reading skills and ability to learn.
If you need advanced eye exams in the Lake Orion area, or other vision services such as contact lenses, eye wear, sun wear and sports-centered frames, Dr. Roy and the Oakland Optometry team are the eye care experts.
Comprehensive eye exam including eye health evaluation and visual assessment

Ocular emergencies including red eye and foreign body removal

Eye infections

Corneal abrasions

Cataract management

Glaucoma management

Computer vision syndrome

Contact lense fitting and management

Eyewear design assessment and dispensing

Sports vision correction

Laser vision correction/co-management and consultation

Dr. Roy is an Optometrist serving Lake Orion, Rochester Hills and the surrounding areas. To make an appointment, call our office today at: 248.373.6500.